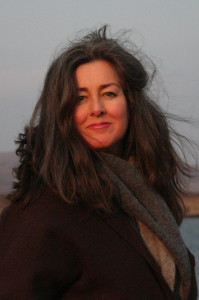 Polly is an international lawyer, author, CEO of the Earth Community Trust and Chairwoman of the Eradicating Ecocide Global Initiative
1. From where has your love of the earth arisen ?
I grew up loving the West Coast of Scotland, a wild and largely untouched area where I still go to connect deeply with nature.
2. When and where have you been most aroused by nature?
There's something about being able to drink pure water that has come straight from the Earth – water is a carrier of life. For me, water is sacred.
3. What can we do inspire (ourselves and others) and create more enchantment in our lives/society?
Touching base with other like-minded people who care for the Earth, taking time out to have fun, dreaming big and daring to be great – these all help!
To find out more about Polly, visit www.pollyhiggins.com