Walking up hidden away rivers, with my feet in the water, having to often use my hands to pull me up boulders, to discover crystal clear, emerald natural swimming pools is one of my favourite things to do in life.
Whether it's solo, with a friend, my daughter, or even a few families together, the feeling of adventure and discovery are second to none. To me it's the ultimate immersive experience, where one is regularly surrounded by dense flora, rock, trees, water and air – a heady combination of the elements.
Where I live, there is hardly a trace of human existence along the rivers and streams so I sometimes have that Indiana Jones feeling about me. In fact Daniel, my friend in the video, once drew me a treasure map where he had once stumbled upon a small riverlet in an ancient Etruscan (pre-Roman) civilization area where he found many 2,500+ year old ancient tombs and small staircases above the river. Why watch some muggins on the telly explore on your behalf where the real thing is much more accessible than many may think?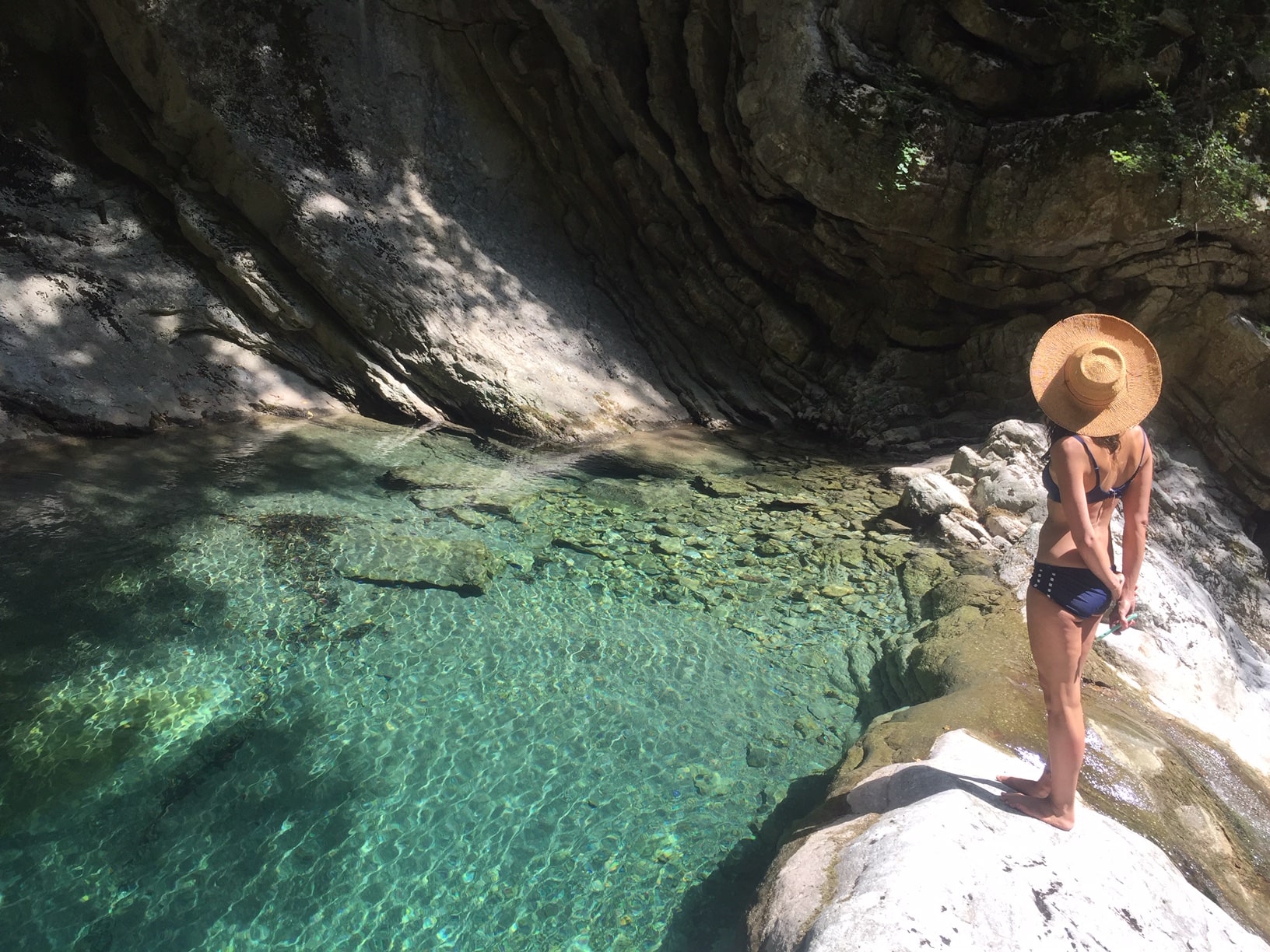 If an multi-day river hiking adventure with a 24 hour nature quest along the river sounds appealing to you, get in touch with Adrian (adrian@wayofnature.co.uk).