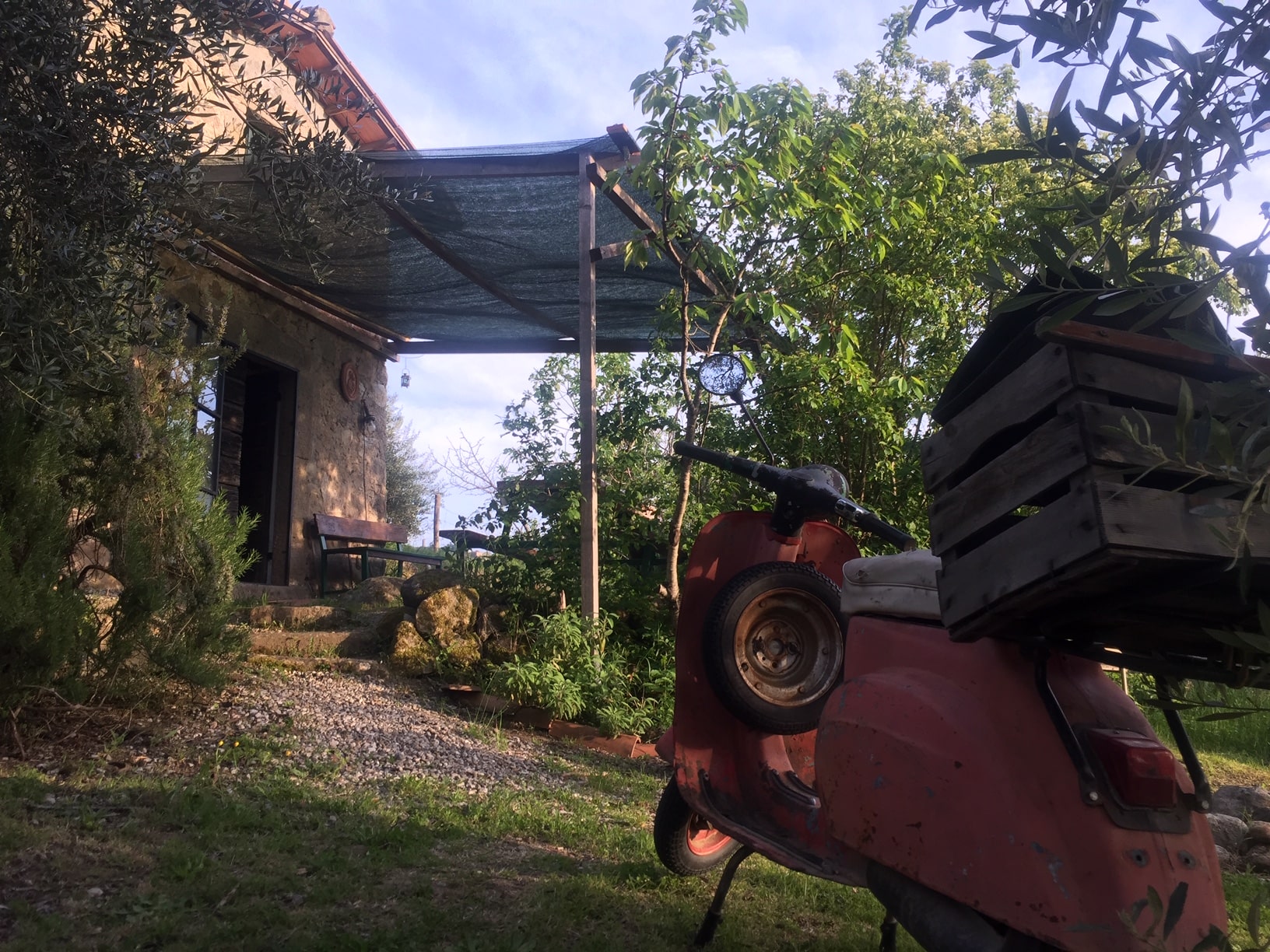 I always fantasized about what it would be like to follow in the footsteps of Thoreau's experience in his tiny cabin. And so when the mother of my daughter and I decided to separate I found myself with only a few accommodation options.
We moved as a family to a remote part of southern Tuscany 5 years ago. Together with my 1 year old daughter it was an adventure of a lifetime. Ultimately moving to a place where we hardly knew anyone, didn't really speak much of the language and chose a rustic area at the base of dormant volcano meant that I could no longer hide behind always being "busy" which I had a tendency to do when I lived in London. And as all things in nature change over time, the romantic love in our relationship changed too. Acknowledging this and taking ownership of where I didn't show up for my ex-partner has been a rocky road – one that I was reticent to delve into. And the two things I took the most solace from over the last year since separating have been spending time alone in nature and living in a community.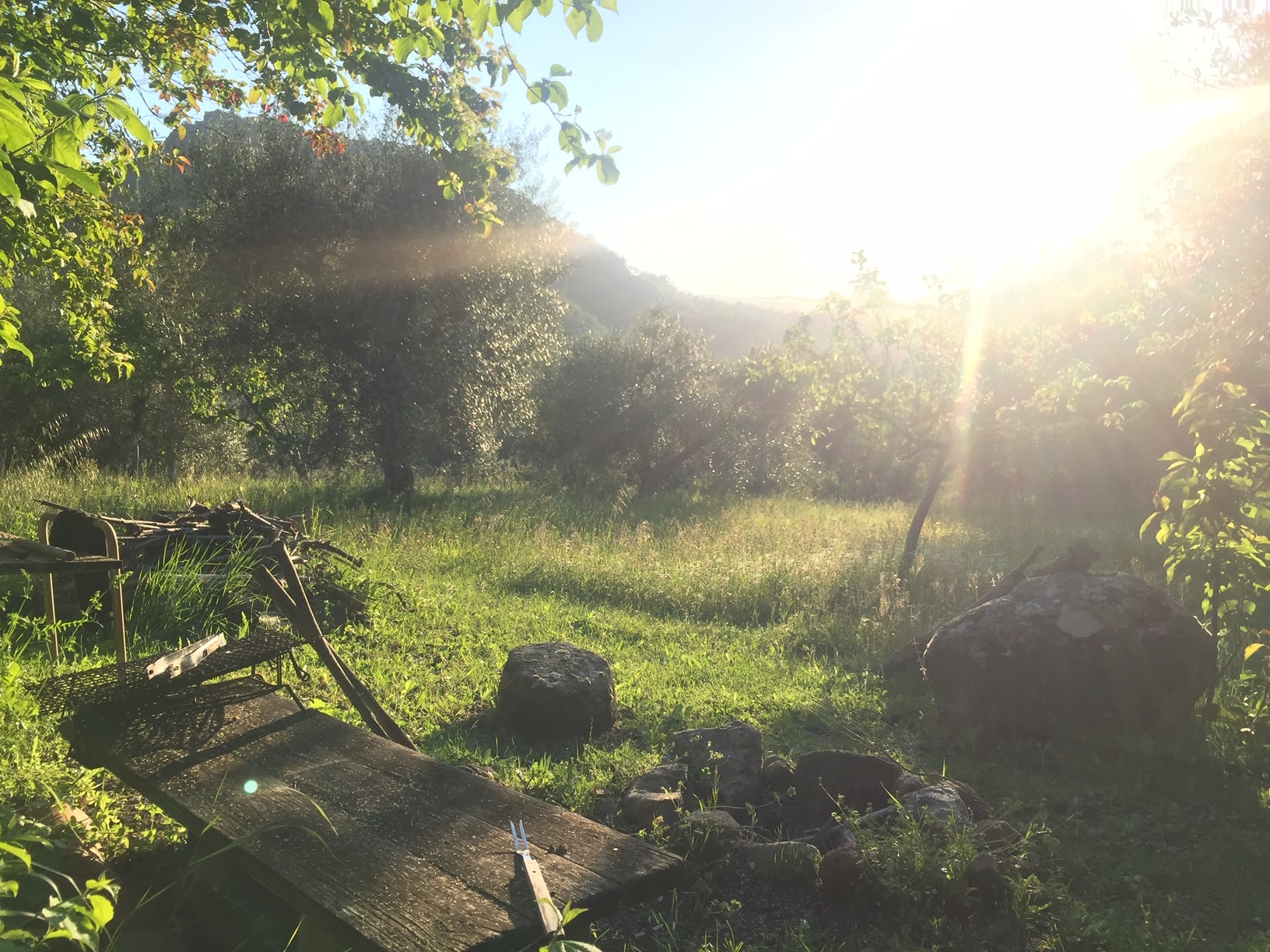 Having close friends that will drop everything to come and meet and listen means the world to me. Additionally having the support of a local men's group I help set up 4 years ago has also been a life-saver in terms of a place I can speak truthfully and be heard, not offered advice – just heard and mirrored back to.
I feel very fortunate to have friends of all ages and walks of life – carpenters, artists, yoga teachers, coaches, architects a small-holders – living here in the wider community I now call home. Together we have embarked on communal food growing projects, run ecstatic dance events, have group meditation circles with pot-luck lunches, set up an alternative "Forest School" inspired school, take day long hikes up secret emerald rivers and spend time on each others' properties helping out when help is needed.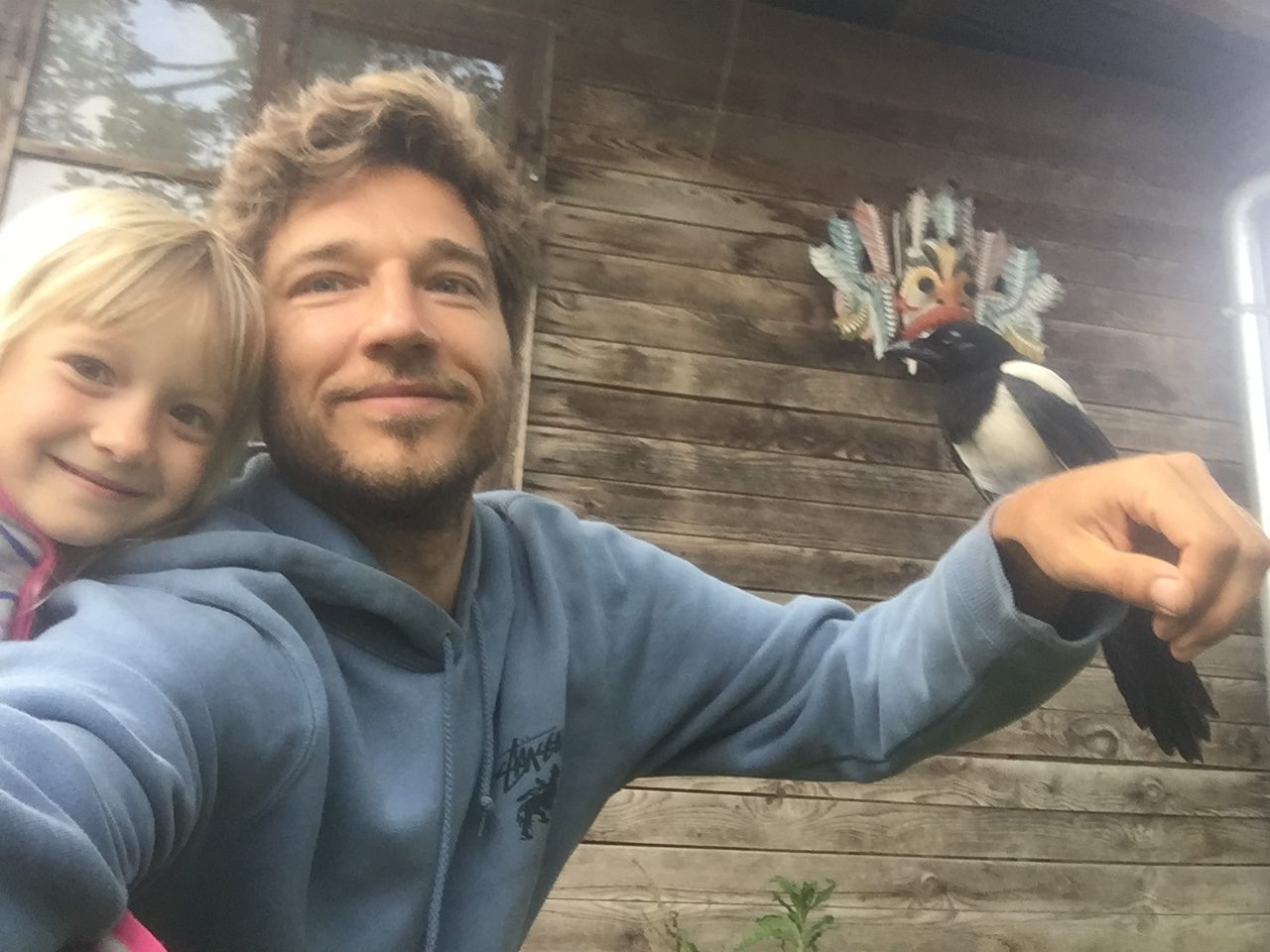 In May of 2019 I remembered a tiny cottage I had seen on a walk once a few years back, and now knew the owners. I approached them to enquire about a long term rental and they obliged asking a months rent for the equivalent of the cost of a slap up meal for two in a nice London restaurant.
There was electricity and a sink with cold running water in the corner of the cabin, but that was it. The loo was a compost toilet down a path, the cold shower open to the elements behind a bamboo screen.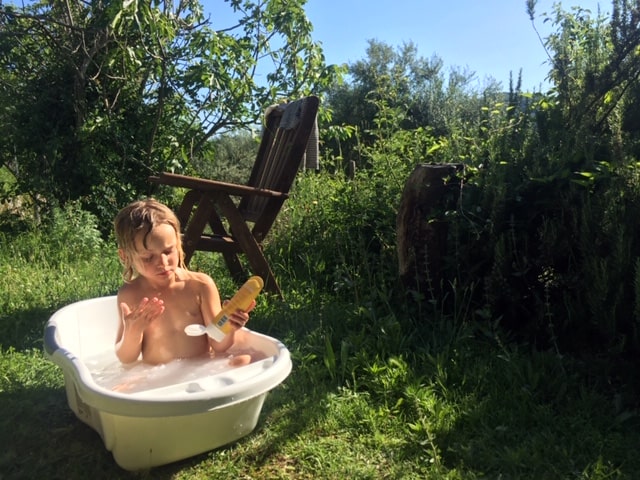 Co-parenting my 5 year old daughter and sharing the sleeping platform above the kitchen / living space was truly an adventure to behold. To give her warm baths I would heat up two large pasta pots on the gas rings and fill her bath up outside. I will never forget the sight of her returning from school, playing in the bathwater, being able to splash around raucously, while the golden light transformed the valley into a painting.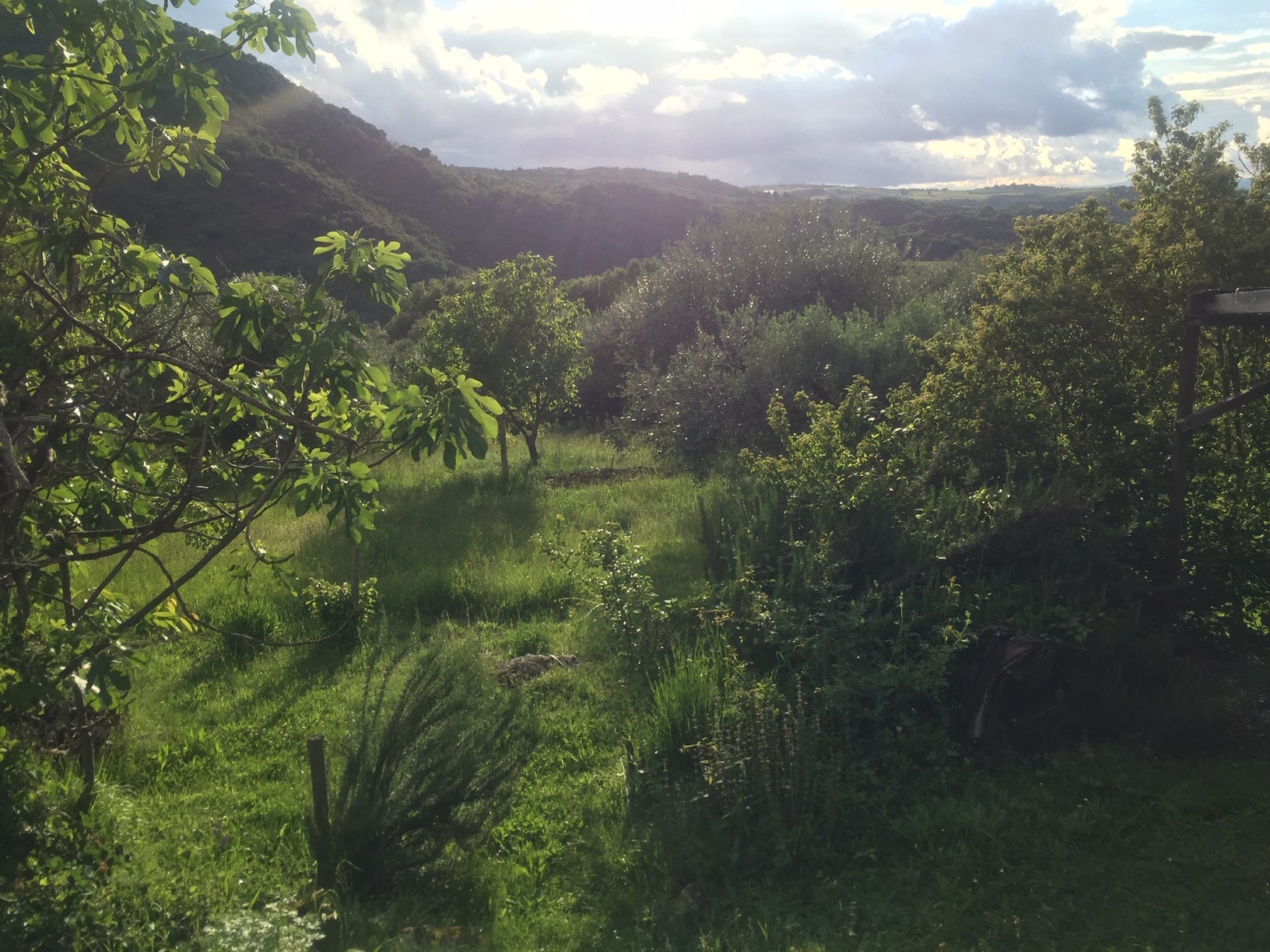 Living in such a simple space for 4 months meant much more time spent outside. It meant becoming much more attuned to the moon's cycles. What it brought me was a much more refined quality of noticing. A sense of deep gratitude for the simplicity in the important things in life and having the time to observe that we are actually part of the landscape too.
By Adrian Kowal