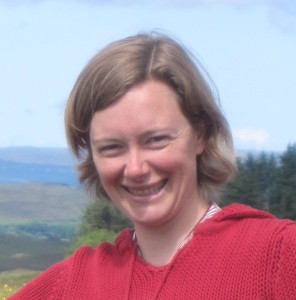 Debbie is an eco-psychologist, artist, poet and performer and co-leads the Mastery in Sustainability course in London.
1. As an eco-psychologist do you feel we need to heal our souls as much as we need to heal the planet?
Yes, absolutely – how we are within impacts the world. Our inner world and worldview create the structures and society around us just as they in turn shape us. They are two sides of the same coin.. The more we can understand and live from a sense of our fundamental interconnection with all that is, the more likely the structures and systems we create will be life-serving rather than life-destroying.
2. What are some of the nature-based psychological practices that are part of your work ?
I am hugely inspired by Joanna Macy's 'Work that Reconnects' body of work and processes. There is a powerful spiral at the centre of this work that moves from grounding yourself in gratitude to honouring feelings and pain for what is happening in the world; then connecting with wider perspectives and from that place committing to action. Another practice I love is connecting with our bodies and the gifts we are receiving every moment of every day that reveal our deep interconnection with our planet home earth – regardless of whether we identify as an environmentalist or not. For example the gift of oxygen from the plants and trees every moment of every day. The food that makes up our bodies – gifts from the earth – every moment of every day. And similarly the water that flows through our bodies and the sun that warms us. And of course the gift of life running in our veins.
3. How do you connect with nature in your work as a poet, artist and performer?
I am very aware of the cycles of the seasons and the waxing and waning of the days and this informs my writing as a poet and performer. Even though I live in North London I am blessed with parks nearby and love to witness the movement of the skies and the birds – I am particularly blessed to do this as my flat is high up in the roof – I call it my 'sky flat'! I hear the different calls of the birds in different seasons – and sometimes call back!! I also use writing and painting to express the pain and despair of what we are doing to our beautiful planet – for example the disconnect of technology and screens and the chaos and complexity of the dance between both the despair and wonderful joy of being alive right now.
For more on Debbie visit: www.catalysingchangeagents.com